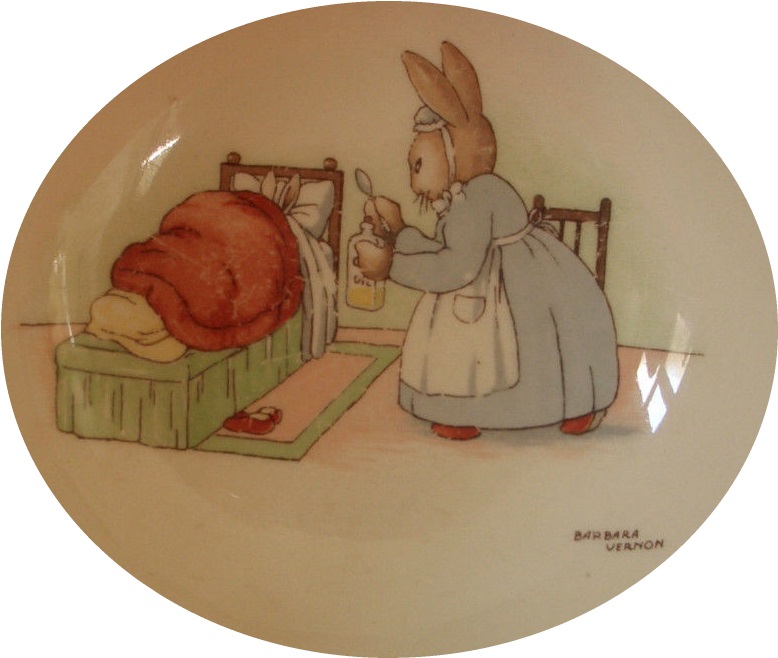 SF1 Medicine Time Bunnykins Design
Designed by Barbara Vernon
Introduced in 1937
Medicine Time Bunnykins Design Price Guide
This is the first SF design by Barbara Vernon and is quite rare. The design appeared on a number of shapes and appeared with and without a signature. The signature version has slightly more value.
We have not seen many of this pattern at auction. If you do have any realised prices please let us know.
The Medicine Time also appeared on a candleholder and night light and these shapes are extremely rare.
This Medicine Time cereal / oatmeal bowl sold on ebay on March 2016 for £64.99